Let's Talk Skin - Nion Beauty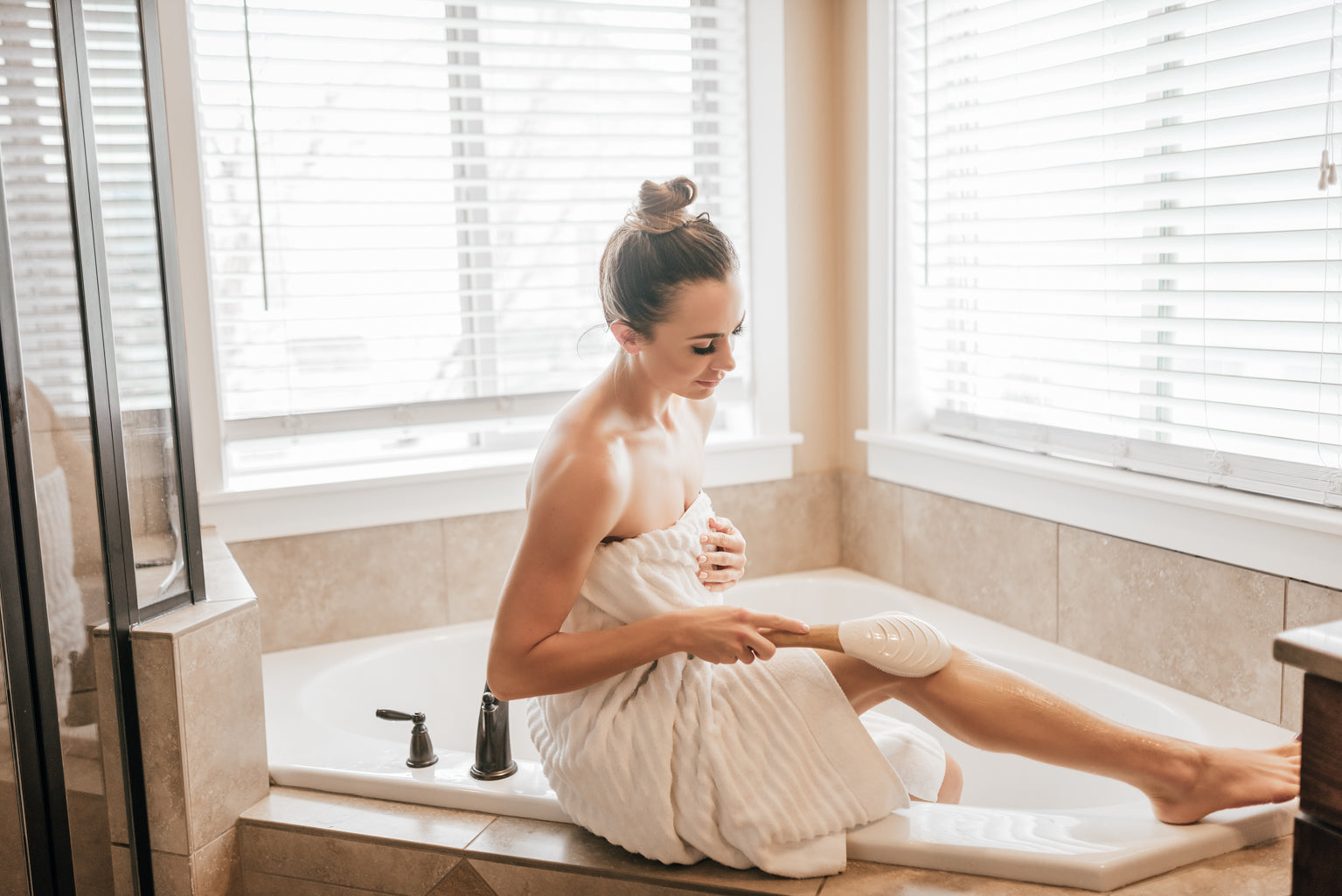 If you've been following my IG stories, and IG feed, you know that I've been religiously using The NION Beauty Scrubber Brush.  I swear by their products!  I use the Opus Luxe Brush on my face morning and night.  I've been using their brushes for months now, and I can see all the benefits of using them.  My skin feels so clean, soft, blemish free and glowing!
WHY THE OPUS BRUSH?
Made with antibacterial silicone, and Opus Luxe is non-toxic
Easy to clean and to maintain
Bathtub safe
Months with one charge
Magnetic charging base
MY EXPERIENCE?
The longer I've used it the less breakouts I've had
My skin feels more clean
Feels more gentle on the skin verses a hard brush
My skin glows after using it
HOW OFTEN DO I USE?
Morning and night.  I use my Elta Md facial cleanser with it
Now, onto the OPUS BODY BRUSH…
I'm someone that sweats buckets at the gym.. no it's not sexy, but hey it feels good, but it definitely makes my back break out if I don't take care of it.  I don't like using a loofa to wash my body, those can carry lots of bacteria.  This body brush is AHmazing.. my neck and back break outs are gone from using these baby every day when I shower.
This uses gentle vibrations, instead of relying on harsh and abrasive friction, to remove dirt and break up impurities without stripping your skin of the essential oils that protect against aging, dryness, and infection.  And its easy to reach all those spots on your back that we tend not to get.  Like the Opus face scrubber, this too is easy to clean, bathtub safe and antibacterial.  

So go check out their page at NION BEAUTY and see what you think.  Like I said, I use these brushes everyday and can see what a difference they're making on my skin.  I'm someone with very sensitive skin, so I love that they're not harsh and very gentle all while getting the job done!  Plus, I need easy and efficient.. a lot of us do!  We're all so busy, lets not make life harder with our skincare routine.  I love that I don't have to charge all the time.. (literally have had them MONTHS and only charged both twice overnight)  and so easy to clean too.  Stick it under the water and clean them out in a few seconds.
This is making me want to go shower and cleanse now… I think I just might haha.  Then drink some tea with a face mask.. Doesn't that sounds heavenly!?  
Oh, and make sure you go check out THIS POST on my IG for a giveaway! Giving one of you BOTH BRUSHES, so run over and enter!
Have a great day, and let me know what you think!  Would love to get your feedback!
xox,
SARA LYNN
*This post was sponsored by NION Beauty, all thoughts and opinions are my own.*


Source: http://www.lovebylynn.com/tag/nion-beauty/
---
0 comments