All About Nion Beauty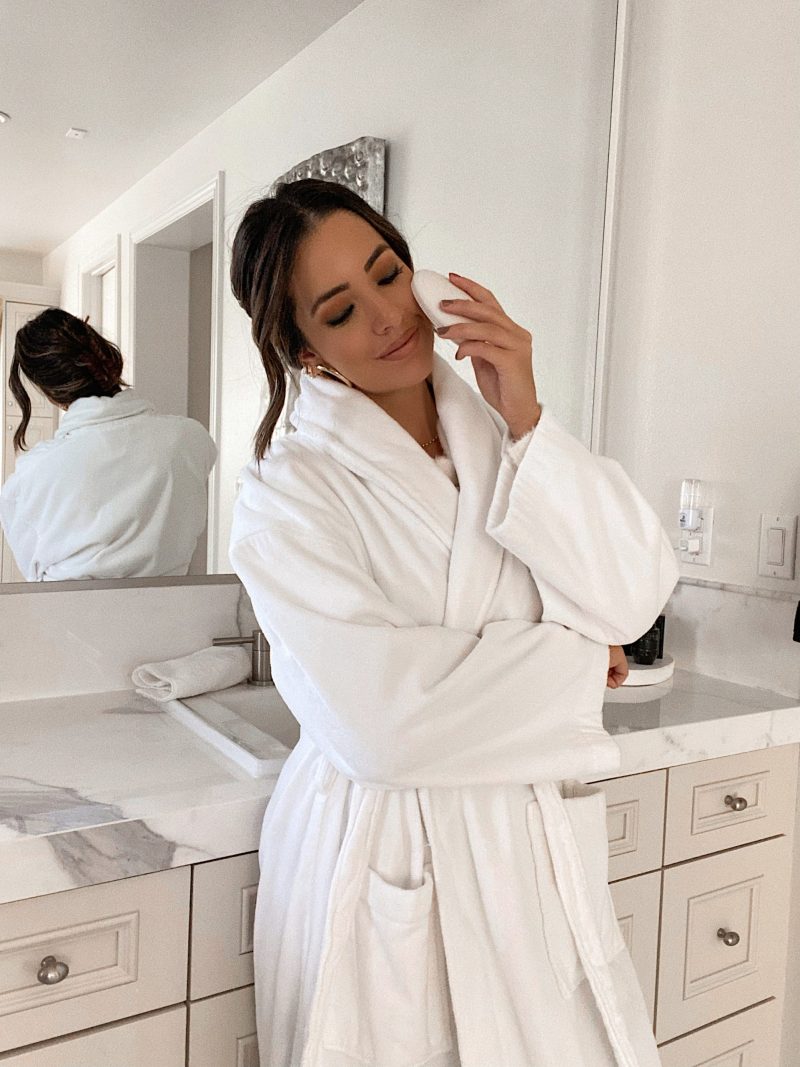 Hi all! Today I am super excited to share a new product I recently added to my beauty routine that I have been loving: the NION Beauty Opus Body Device. If you're not familiar with NION Beauty, they are skincare company based here in the US and they draw on one of nature's extraordinary marvels: S-ion Technology (negative ions merged with silicon), which bring great results to your skin. The brand is combining new advances in science with leading dermatological research to create a range of beauty products perfect for all skin types! A few things make the brand unique and stand out from other products on the market. It is made with Anti-Bacterial Silicone which is extra soft and gentle for the skin. It also has Kinetic Skin Cleansing, a deep vibration, which gently removes dirt and impurities under the skin, leaving your skin looking and feeling healthier. The difference you'll see with NION is that the unique silicone brushes move up and down against the skin, instead of side to side. By doing this, it will effectively remove toxins from your skin, improve blood circulation, and leave your skin feeling soft and clean, while still preserving the skins natural oils.
Now that I've shared a little bit of background info on the brand, I want to share my experience! One thing I never really thought about before trying this product was that I should be taking care of the skin on my body just as much as I do on my face. The Opus Body is so easy to use, I simply keep it in my shower and use it every time I am in there. The brush gives me an at home spa feeling and leaves my body feeling so clean and soft. The brush has 3 different speeds, is designed for hard to reach places like your back (great for any breakouts you may have on your back), and is bathtub safe. It is also easy to clean and charges fast!
Aside from the OPUS body, I also love using the OPUS Elite for my face. It works really well with my cleaner and helps clean my pores while leaving my skin feeling so soft and healthy. I also have very sensitive skin and this device does not irritate it at all! It is super gentle and does not dry out my skin, it actually helps restore moisture in the skin. I also love that it removes all my face makeup really well! I've definitely noticed a difference in the overall texture and tone of my skin since using the product, and I feel like it has helped with my hormonal breakouts as well.
I'm super excited to continue using both of these in my beauty routine, they work really well and I know you guys will love them too!
source:

http://www.leathertolunch.com/5691/
---
0 comments